Think – ThinkStock!
Imagine an affordable stock photo solution where creativity reigns supreme… At Ideas and Pixels we've made the switch to Thinkstock. Thinkstock is the freshest and one of the most affordable solutions on the market right now. Thinkstock places the budget and control of a project into the hands of the client; all the while offering a wide array of royalty-free images.
Why I&P Decided To Switch To This Amazing Stock Photo Site
Unlike iStock Photo and partner stock photo websites that sell individual images at a huge mark up, Thinkstock delivers all your design needs without the added hassle of budget constraints. A simple subscription fee is all that is needed for you to have countless images at your disposal. You can even choose to have one invoice a month or be invoiced annually.
Picture your next project – do you really want to be hindered by budget constraints, have low resolution preview comp's or not see an idea brought to life simply because the cost of a licensing fee is too high?
Regardless of your budget, big or small, Thinkstock places you on the same playing field as your competition. You can even utilize up to 100 images in one design if you wanted! Enjoy any image, at any size, and it won't affect the price! No more watermarked, low resolution images either.
The bottom line is we've been saving time, money and energy by making the switch to Thinkstock. No more sifting around for a license hoping that all is in the clear – full legal protection is provided.
What makes Thinkstock even more unique is the vast portals of images offered. Full access to premium image collections and a growing collection of illustrations, along with countless new images added daily.
Quality Stock Photos At Affordable Prices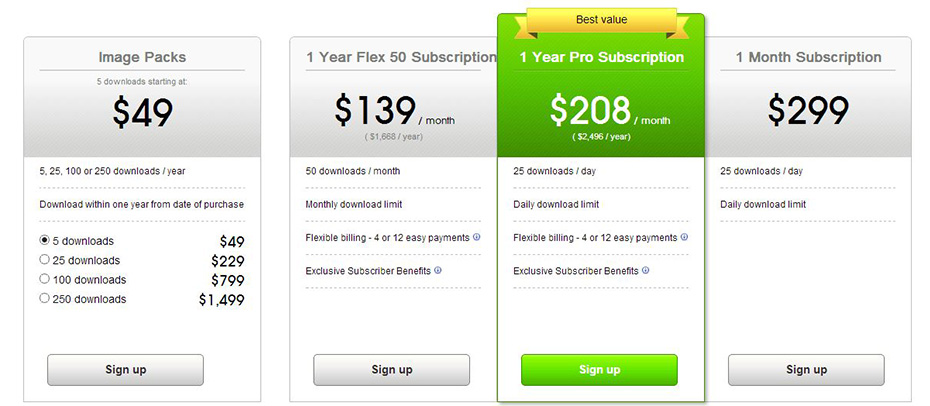 At Ideas and Pixels we're all about adding distinction and class to your next project. Thinkstock is just one of the many tools in our arsenal to help bring your next amazing project to life.
Oh and best of all FREE weekly photos!
Have you tried Thinkstock? If so, tell us how your experience was with it in the comments below!