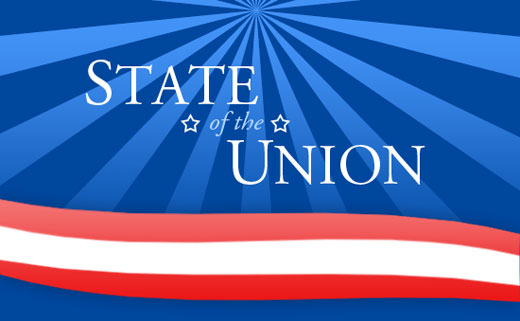 Each month we will publish an article with the pre title of "State of the Union". SOTU will be an outlet for Ideas and Pixels to showcase happenings in and around our office, giving you a peak into the daily life at Ideas and Pixels. We'll cover major events that we attend, milestones we achieve with our clients, and more.
2011 proved a great year for the growth of our business, having hired on Senior Art Director Matt Valvano to handle the reigns of our art projects; instituted a brand new marketing and sales plan that asks us to do more for our customers; not to mention, we were able to set up several satellite offices with the help of Valvano Carpeting and ATC.
Already this year, we've received dozens of inquiries from companies looking to improve their web presence, and we're excited to be finishing up projects with Prime Production Studio, Around the Clock, 3B Realty Group, Holscher Hackshire Gardening Centers and a few others (you guys are just as important).
We look forward to what the new year will bring and we're delighted to now have an outlet that allows us to share it with you.