March has been a very productive month here at Ideas and Pixels. Although we've been swamped with dozens of exciting projects, we made time for our own improvements and additions.
Most notable of them, is our new "concepting room".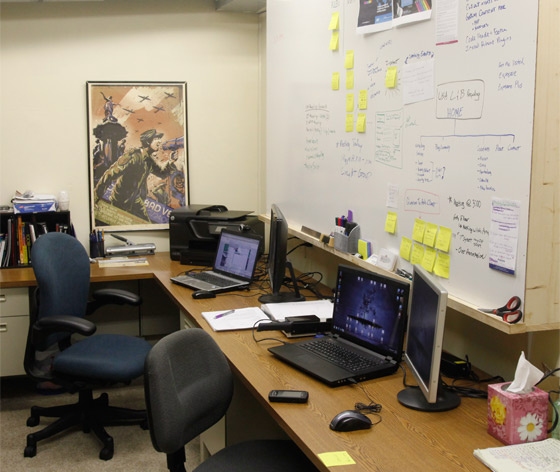 Already, the new concepting room has been a hit for us and our freelancers. What really makes the room is our new, custom-built giant whiteboard. We also got to try out the new HP Officejet printer everyone's been talking about. Over time, we see this room becoming the go-to place for getting work done in a crunch.
With our client projects stacking up fast, we've been venturing even more into hiring freelancers and acquiring co-op students to help us with our work. Next month, we'll welcome Adam Waters as a new intern at Ideas and Pixels. Adam has a bachelors in Organizational Leadership and a masters in Getting Things Done.
Next month, we will be doing some guest speaking events at Antonelli College, speaking to students about what we've learned over the years and where we see the future of online marketing going. We'll be sure to include some shots from the events.